The Grove Park Inn and Its Host of Prominent Guests
On July 12, 1913, the Grove Park Inn opened on Sunset Mountain near Asheville. Secretary of State William Jennings Bryan delivered an opening address officially welcoming guests and indicating that the inn was "built for the ages."
The brainchild of Edwin W. Grove, a Missouri pharmacist often called the "father of modern Asheville" because of the extensive development work he did in the city, the inn was designed by Fred L. Seely. Seely was an adherent of the Arts and Crafts movement, and that's evident in the inn's distinctive architectural style.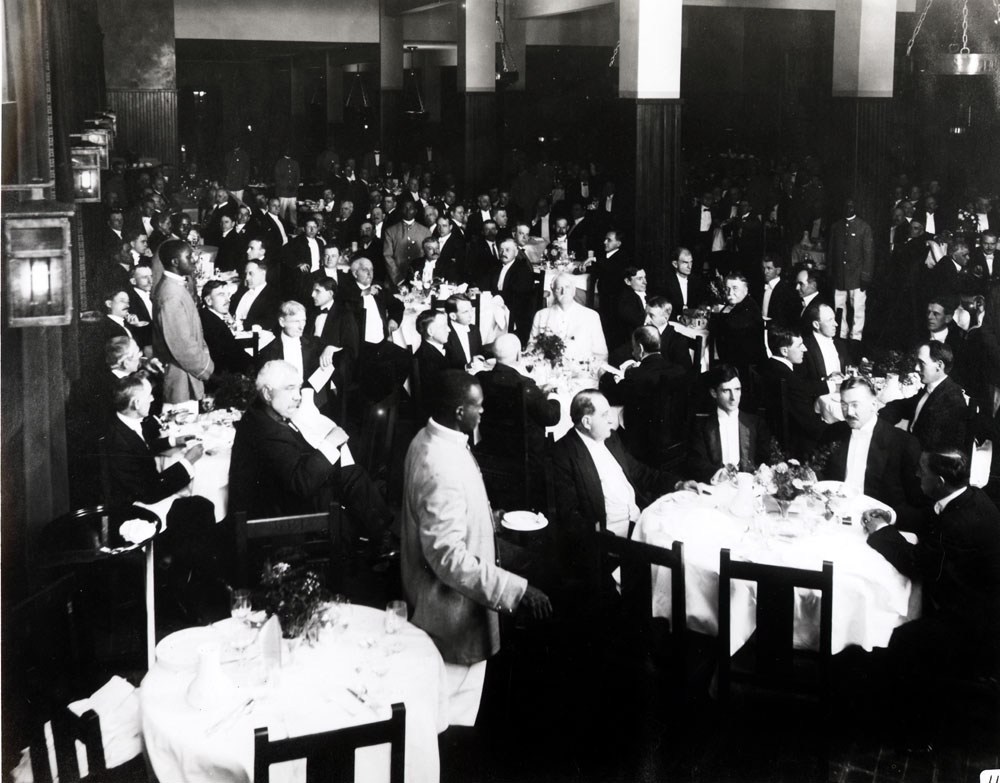 Construction on the building with its original 156 guest rooms took less than a year, thanks to the large crew of 400 laborers and 20 Italian stonemasons who worked 10-hour days to ensure the project's speedy completion.
Over the years, the inn has played host to a number of notable personalities including President Franklin D. Roosevelt, writer F. Scott Fitzgerald and exiled Philippine president Manuel L. Quezon, who established the headquarters of a government-in-exile for the Philippines at the inn.
An extensive renovation in the 1980s increased the hotel's size to include 510 guest rooms, 40 meeting rooms, 2 ballrooms, 4 restaurants, a full-service sports center and a number of other facilities. It continues to attract guests from around the world today.
Other related resources:
For more about North Carolina's history, arts and culture, visit Cultural Resources online. To receive these updates automatically each day, make sure you subscribe by email using the box on the right, and follow us on Facebook, Twitter and Pinterest.