Rocky Mount Man Inducted into Baseball Hall of Fame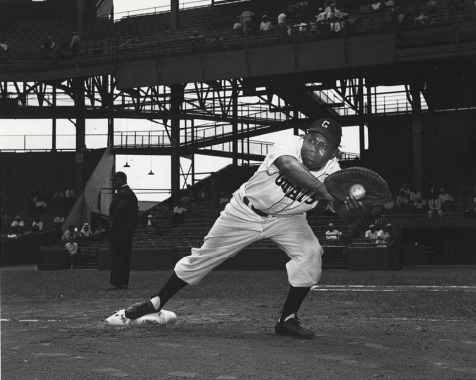 On August 7, 1972, Negro League ballplayer and Rocky Mount native Walter Fenner "Buck" Leonard was inducted into the National Baseball Hall of Fame.
Born in 1907, Leonard was forced to quit school at age 14. **To help support his mother and five siblings following his father's death, young Leonard worked at a local hosiery mill, as a shoeshine and later for a railroad while playing semi-pro baseball for the Rocky Mount Elks and Rocky Mount Black Swans.
The loss of his job during the Great Depression prompted Leonard to focus on professional baseball full time. He eventually made his way to the Pennsylvania-based Homestead Grays.
Fans and analysts alike heralded Leonard, an extraordinary first baseman and hitter, as the "black Lou Gehrig." Alongside power slugger Josh Gibson, Leonard helped to lead the Grays to nine consecutive Negro League championships.
In 1950, with 17 years and a career batting average of .320 under his belt, Leonard retired to his hometown of Rocky Mount.
He was inducted into the National Baseball Hall of Fame in 1972.
**While most sources indicate that Leonard dropped out of school at 14 because there was no school for African Americans in Rocky Mount, an article by Ernie Murray describes in detail the local school that was available to Leonard in 1921.  Therefore it is most likely that he dropped out of school to help support his family.
Other related resources:
For more about North Carolina's history, arts and culture, visit Cultural Resources online. To receive these updates automatically each day, make sure you subscribe by email using the box on the right, and follow us on Facebook, Twitter and Pinterest.