General Robert Howe, Revolutionary War Commander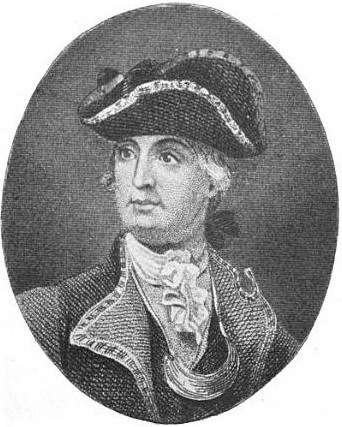 On December 14, 1786, Robert Howe, Continental army general, died on his way to Fayetteville to serve in the state legislature.
Born in 1732 in New Hanover County, Howe inherited a considerable fortune and owned several large plantations in the region. When Brunswick County formed, he was elected to the colonial assembly, a post he held for six terms. He also served as a militia officer and commanded Fort Johnston from 1769 to 1773.
During the War of the Regulation, Howe commanded the artillery at the Battle of Alamance. At the outbreak of the Revolution, he served as a member of the Wilmington Committee of Safety and led the local militia that took control of Fort Johnston. In 1775, Howe was appointed colonel of the 2nd North Carolina Continental regiment, and the next year, he was promoted to brigadier general. While he was serving in South Carolina, his plantations were burned by British troops.
Howe was ultimately appointed commander of the Southern Department and was promoted to major general in October 1777.  He was the highest-ranking officer from North Carolina to serve in the American Revolution.
Other related resources:
For more about North Carolina's history, arts and culture, visit Cultural Resources online. To receive these updates automatically each day, subscribe by email using the box on the right and follow us on Facebook, Twitter and Pinterest.