Henry Bacon, Designer of Washington's Lincoln Memorial
On February 16, 1924, Henry Bacon, Jr., architect and designer of the Lincoln Memorial in Washington, D.C., died.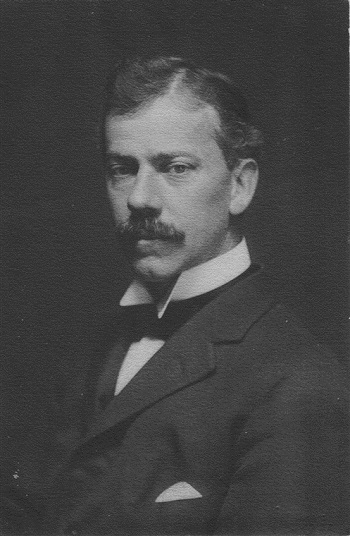 Born in Illinois in 1866, Bacon moved with his family to Brunswick County in 1876 and then to Wilmington. He attended school in Boston and Wilmington and went on to study at the University of Illinois for a year before moving to Boston to join the architectural firm of Chamberlain and Whidden as a draftsman. He progressed quickly from there, winning awards and joining New York's prestigious firm of McKim, Mead and White. He studied in Europe during various periods and eventually would partner with James Brite for a time.
Bacon won the commission for the Lincoln Memorial design in 1912 and oversaw its completion. During the next ten years he, somewhat ironically, also served as designer and architect of two of North Carolina's most well-known Confederate monuments: Raleigh's Monument to the Women of the Confederacy and Wilmington's Confederate Monument, working alongside sculptor Francis Herman Packer on that project.
His own grave marker was created from drawings found in his desk following his death in 1924. He kept close connections to the Wilmington area throughout his life and is buried in the family plot in the city's Oakdale Cemetery.
For more about North Carolina's history, arts and culture, visit Cultural Resources online. To receive these updates automatically each day, make sure you subscribe by email using the box on the right, and follow us on Facebook, Twitter and Pinterest.