Baseball Hall of Famer Enos "Country" Slaughter of Roxboro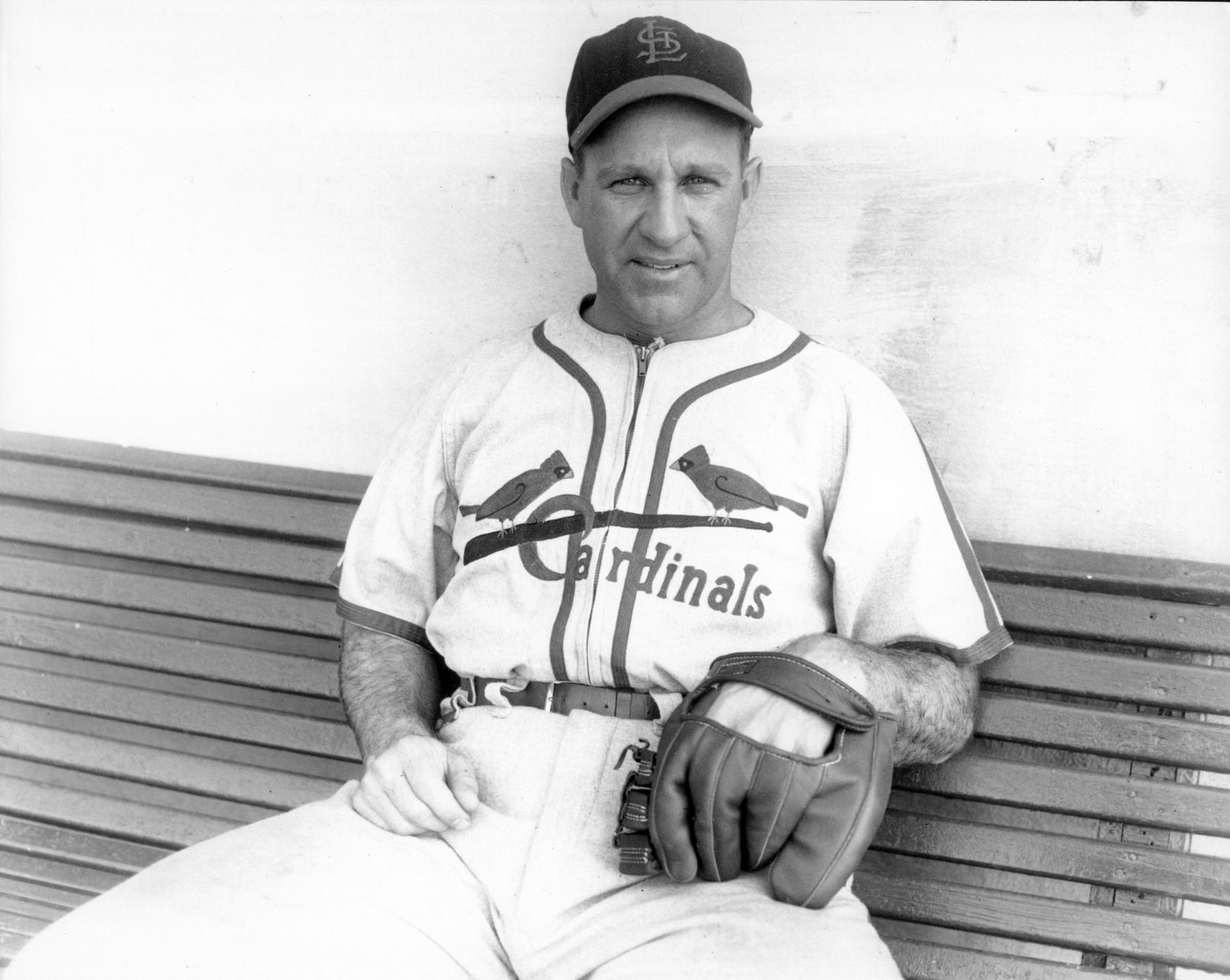 .
On April 27, 1916, Hall of Fame baseball player Enos Slaughter was born near Roxboro to a farm family.
As a child, Slaughter honed his strength and skill with farm work, hunting rabbits with rocks and playing sports. He also began to develop a lifelong passion for baseball by watching Durham Bulls games. Slaughter began his pro career with a St. Louis Cardinals farm team, the Martinsville Redbirds, and it was while playing with the Virginia team that his tireless hustle earned him the nickname "Country."
Slaughter entered the majors with the Cardinals in 1938, and stayed with them until 1953. He went on to play for a number of other teams including the New York Yankees, seeing five World Series and ten All-Star Games during his career. At various times he led the National League in triples, double plays by an outfielder and RBIs.
Though a standout player in many respects, Slaughter saw his reputation marred by his racial attitudes. In 1947, he tried to get Cardinal players to strike in protest of Jackie Robinson's presence on the Dodger's roster. Though the strike attempt failed, Slaughter intentionally spiked Robinson in a later game.
Slaughter retired from baseball in 1959, but managed a few minor league teams and coached briefly at Duke. He died in 2002.
Other related resources:
For more about North Carolina's history, arts and culture, visit Cultural Resources online. To receive these updates automatically each day, make sure you subscribe by email using the box on the right, and follow us on Facebook, Twitter and Pinterest.