John Lederer, Trailblazer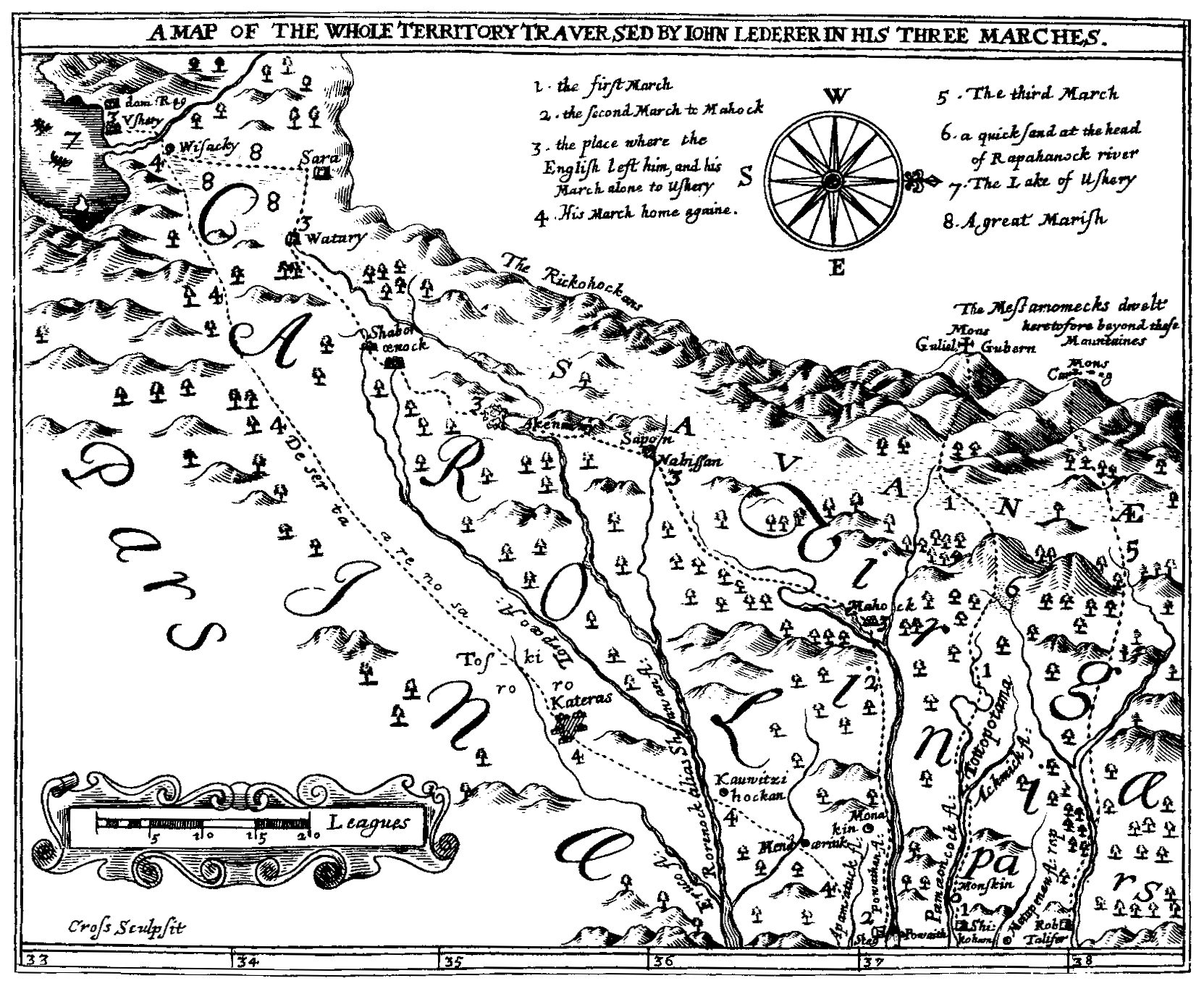 On July 18, 1670, German-born explorer John Lederer ended his trip through the Carolina Piedmont north of what's now Roanoke Rapids. Lederer's expedition predated the much better-known trip led by naturalist John Lawson by 30 years.
Trained as a physician in Hamburg, Lederer arrived in Virginia in 1669, where Governor William Berkeley encouraged him to search for the Pacific Ocean. His journey helped allay many of the colonists' fears about the backcountry.
Lederer began his journey with 21 militiamen and a Susquehanna Indian guide. Afraid of getting lost, the group pursued a straight compass course, ignoring several known Indian paths and encountering numerous natural obstacles. After 12 days of laborious path-cutting, the militiamen turned back, leaving Lederer and the guide to continue alone.
Together the pair demonstrated that explorers could survive amongst the wilderness and native peoples, and that large armed expeditions such as those undertaken by Spaniards a century earlier were not necessary for exploring the interior.
The militiamen who deserted Lederer spread stories that served to discredit the explorer. Claims related to his journey were doubted and scorned. Lederer moved to Maryland in shame, but in time regained his reputation.
His accounts are still widely studied by cartographers, historians and ethnologists today. You can read them for yourself on the UNC-Chapel Hill Department of Archaeology's website.
For more about North Carolina's history, arts and culture, visit Cultural Resources online. To receive these updates automatically each day, subscribe by email using the box on the right and follow us on Facebook, Twitter and Pinterest.