The Historical Commission and "History for All the People"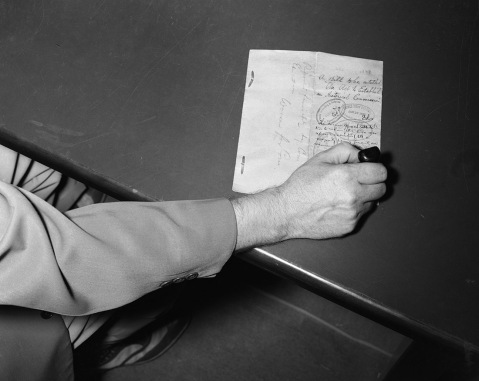 On March 7, 1903, the General Assembly established the North Carolina Historical Commission.
First based in the northeast corner of the Capitol's second floor, the Commission's most important obligation was to collect, edit, and publish documents to make the records, both public and private, available to the citizens and to assure their preservation.
R. D. W. Connor, who later became the first Archivist of the United States, was the commissioner's first secretary. His successor in 1934 was populist historian Christopher Crittenden who held the reins until 1968 and who promoted "History for All the People" as the commission's goal.
In 1943, the agency's name was changed to the Department of Archives and History, better describing its function, importance and permanence. In 1955, the legislature transferred most state historic sites to the agency.
In 1968, the department's administration, the state archives, and the Museum of History, moved into a new building at 109 East Jones Street.  With the reorganization of state government in 1971, the agency became part of the new Department of Cultural Resources.
Today, the Office of Archives and History is an agency of N.C. Department of Natural and Cultural Resources, and includes diverse programs, museums, and sites that promote the state's long history.
Other related resources:
For more about North Carolina's history, arts, nature and culture, visit DNCR online. To receive these updates automatically each day, make sure you subscribe by email using the box on the right, and follow us on Facebook and Twitter.