On August 28, 1942, the U.S. Army activated Laurinburg-Maxton air base in Scotland County. The facility, where glider pilots trained, played a little known role in the Allied victory in World War II.
Germany had pioneered the use of gliders, demonstrating their effectiveness in Holland and on Crete.
The individual most responsible for incorporating gliders into the U.S. military was Maj. Gen. William C. Lee, who had initiated the use of airborne forces at Fort Bragg and Camp Mackall.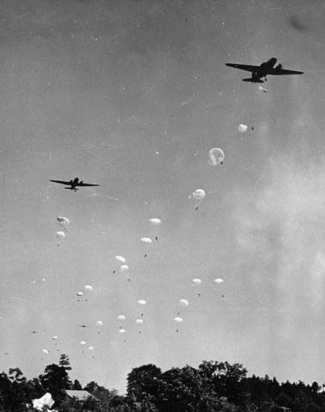 The Laurinburg-Maxton Army Air Base housed the First Troop Carrier Command. The 4,600-acre base contained three 6,500-foot long runways that formed a triangle. The triangle's center was 510 acres of Bermuda grass, the landing site for the gliders.
The U.S. Navy and Marine Corps considered the glider concept viable as well, and incorporated the craft into their own training exercises. From 1942 to 1945, thousands trained for combat in Scotland County, including troops that took part in the D-Day invasion at Normandy.
At the war's conclusion the base was deactivated. With the advent of helicopters, the military had no further need for the glider program.
The Scotland Memorial Hospital was housed on the base's former site from 1946 to 1951, and today the facility houses an industrial park and public airport.
For more about North Carolina's history, arts and culture, visit Cultural Resources online. To receive these updates automatically each day, make sure you subscribe by email using the box on the right, and follow us on Facebook, Twitter and Pinterest.
This blog is related to: