Baseball's Gaylord Perry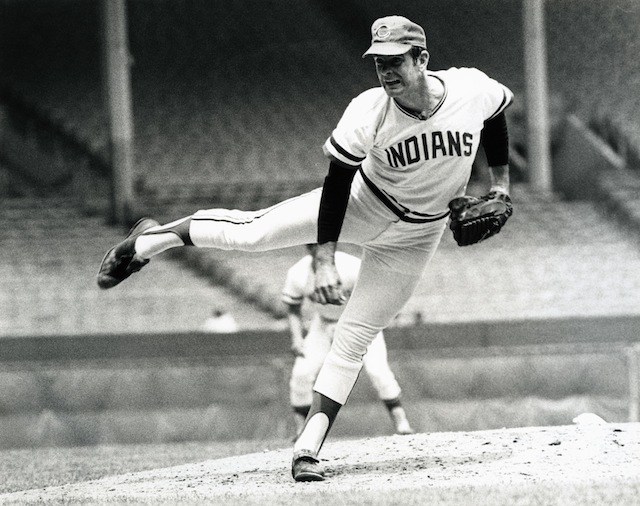 On September 15, 1938, Major League Baseball pitcher Gaylord Perry was born in Williamston.
Perry grew up helping his tenant farmer family, but his father, who was an athlete and sports fan, gave him time to play sports. Though he played every sport at his high school, Perry was most competitive at baseball.
A right-handed pitcher, Perry drew attention from scouts early and attended Campbell College for two years before turning pro. He signed with the San Francisco Giants and played in their farm system until his League debut in 1962.
Quickly developing a reputation for using the "spitball," Perry often appeared to doctor the ball by smearing it with various substances (like petroleum jelly). This might have accounted for the sometimes miraculous spin he could produce.
Regardless of the cause, Perry was a pitching phenomenon. He earned the Cy Young Award, baseball's top honor for pitchers, in both the National and American Leagues, and struck out out 3,534 batters during his more than 20-year career.
Over the course of his career, Perry played for eight major league teams and won 314 games.
Perry became a member of the North Carolina Sports Hall of Fame in 1973, and was honored with membership in Baseball Hall of Fame in 1991. Campbell University's mascot is named "Gaylord the Camel," perhaps a nod to Perry.
Other related resources:
For more about North Carolina's history, arts, nature and culture, visit DNCR online. To receive these updates automatically each day, make sure you subscribe by email using the box on the right, and follow us on Facebook and Twitter.