C. A. Penn and the Lucky Strike Brand
On October 22, 1931, Charles Ashby Penn, developer of Lucky Strike cigarettes, died.
Penn was born in Virginia in 1868, but moved with his family to Reidsville in 1874. In Rockingham County, his father established the F. R. Penn Tobacco Company, processing chewing and smoking tobacco. Charles joined the company after graduating from high school.
In 1911, the Penn Tobacco Company was purchased by American Tobacco Company, the conglomerate run by James B. Duke. Penn prospered under his new employer, becoming a director of the company in 1913 and vice president for manufacturing in 1916.
Though the Lucky Strike brand originated with a company that American Tobacco Company had acquired in 1905, Penn perfected the cigarette's blend and manufacturing process. He also invented the slogan that became synonymous with the brand: "It's Toasted."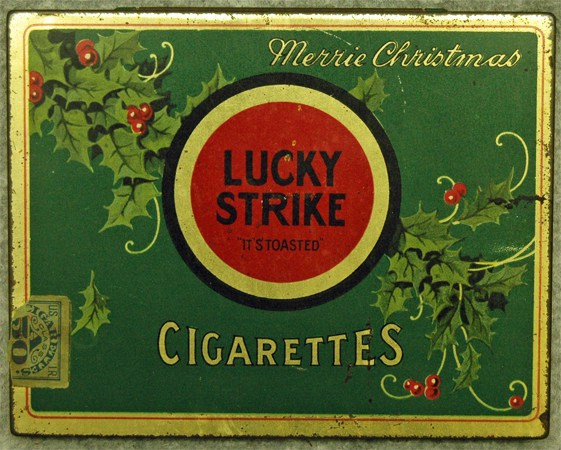 Soon Lucky Strike became America's best-selling cigarette. Penn enlarged his father's old tobacco factory in Reidsville to produce Lucky Strikes, quickly making the Rockingham County town among the nation's top tobacco production centers; it adopted the nickname "Lucky City." Penn's family was also involved in the community. His brother constructed an English manor house known as Chinqua Penn, and he himself established Reidsville's first library.
When Penn died in 1931, he was celebrated as "first citizen" of Reidsville. At that time 40 billion Lucky Strike cigarettes were being sold annually.
Other related resources:
For more about North Carolina's history, arts and culture, visit Cultural Resources online. To receive these updates automatically each day subscribe by email using the box on the right and follow us on Facebook, Twitter and Pinterest.